About Us
Loong Fatt Machinery Trading Pte Ltd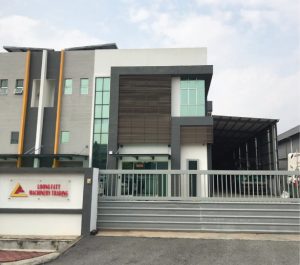 Since 1970 Syarikat Hong Seng Engineering has been operating to serve as a spare part specialist for mining industries in Malaysia. In Year 2007 Hong Seng Engineering had decided to set up another company "Loong Fatt Machinery Trading" to fully focus on road construction equipment, which include sales, service (export & inport) and spare part supplies. Nowadays, Syarikat Hong Seng just supply repair services and sell spare parts. So let our Loong Fatt Machinery Trading to have an honored to serve you. With their experience & specialty over 30 years in machining under their belt they are able to provide customize solution in the demanding world of road construction equipment to suit your needs.
Loong Fatt Machinery Trading is a licensed SSM 001803566-M. We a family owned and operated business. Specific goal in mind: to provide honest, trustworthy, and reliable Machine services. For "Loong" in Chinese traditional means reputation,achievement and spirit. Our goal is use our professional experiences and knowledge to solve complicated problem and give best solution and best service to our customers.
Loong Fatt Machinery Trading mostly sell export machines and recondition machines. We believe that quality,value and service always comes first for the customers. Call us for your next project or service and get the expertise our machines requires. We look forward to working with you on your next logistical challenge!